So many people view social media in a negative light, which is somewhat understandable considering all of the negativity that is spread on it. But, don't lose your faith in social media just yet! Read these inspiring stories shared on social media to brighten your day.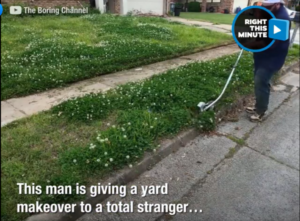 What would you do if you walked outside and saw that your yard was completely transformed? Kevin, a yard-care enthusiast, has combined his love for the community and taking care of yards "by giving lawn makeovers to homeowners who need them most," according to KPLC 7 News. This selfless act would bring a smile to anyone's face.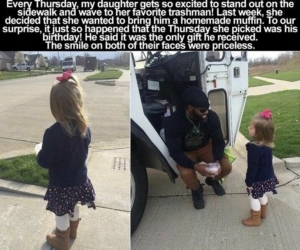 I love that this young girl wants to wave to her favorite trashman each Thursday. Kudos to this mom for raising such a sweet little girl! Who wouldn't want a homemade muffin? Talk about an awesome birthday gift! I'm sure this is a birthday this man will never forget.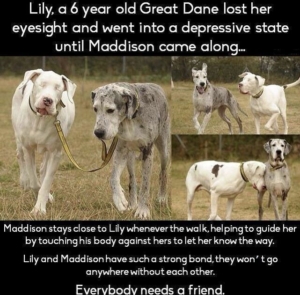 When I first saw this picture, my heart dropped for this poor furbaby! So happy to learn that the blind pup has a best friend to guide her each and every day. Everyone needs a loyal friend like this! 
All of these stories were found on social media. If you're looking for more positivity online, you just have to search for it. Follow inspirational pages and share heart-warming posts to your company's social media pages. People will love you for it. 
Follow us on social media! We're all about inspiring positivity and spreading kindness in this world. 
https://likeitmarketing.com/wp-content/uploads/2021/06/Blog-Inspiring-Stories-Featured.png
470
472
Tonya Parham
https://likeitmarketing.com/wp-content/uploads/2021/03/LikeIt-Marketing-Logo-Bubble-Color-300x238.png
Tonya Parham
2021-06-16 09:00:48
2021-06-03 15:21:45
Inspiring social media stories