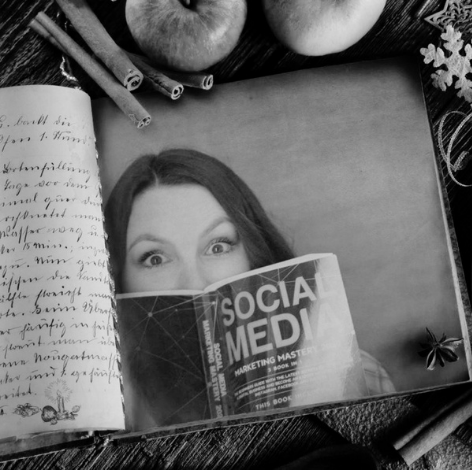 I don't know about you, but I LOVE reading. There's something about finding a good book and getting lost in the pages. Normally, I'm a fan of fiction novels, but now that I've started my own business, I've ditched fiction (mostly) and replaced it with nonfiction, self-help books. 
These books have shaped the way I think about life & business and one of them even convinced me to ditch my 9 to 5 to pursue entrepreneurship. So, it's only fitting that I start with it…
Book recommendation #1: Growing Boldly by Emily Ley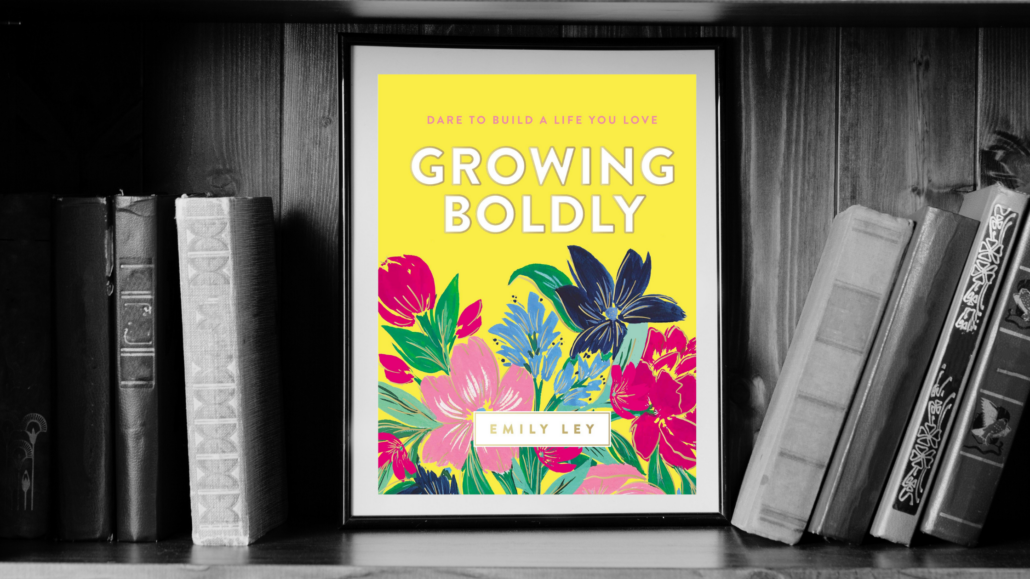 Book description: A celebration of self-discovery, taking risks, and doing what matters most, Growing Boldly by business owner and mother of three Emily Ley offers a powerful invitation for you to move beyond fear and dream big—and then dare to build a life you love.
This book will always hold a special place in my heart because after reading it, I decided to make one of the riskiest decisions of my life: Quitting my 9 to 5 job to pursue business ownership. 
Definitely read this book if you need some inspiration to be bold and create a life you love.
You can purchase it here on Amazon. 
Book recommendation #2: The Total Money Makeover by Dave Ramsey
Book description: The Total Money Makeover is Dave's all-time bestselling book. It has helped millions of families get rid of debt and change their lives forever with its simple, practical seven-step plan. How does it work? By getting to the heart of your money problems: You.
My fiance Nick probably gets tired of how many times I reference this book in our daily lives; but I can't help it! The steps Dave recommends to help you get out of debt just makes sense. You must read this book if you want to experience financial freedom. Or, you can join the Facebook group, if you hate to read. 
Book recommendation #3: The Art of Closing the Sale by Brian Tracy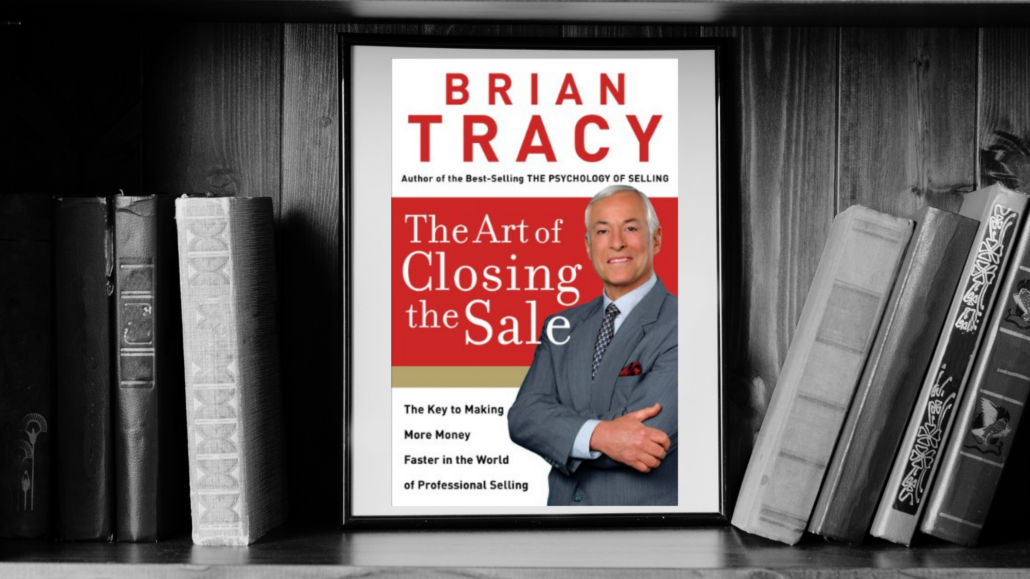 Book description: Do you want to learn the keys to sales success? Confidence and self-esteem are just a few factors that separates successful salespeople from unsuccessful ones. Let Brian Tracy help you master the art of closing the deal. 
As a business owner, you must master sales; this is something I'm still working on but this book certainly moved things along for me. I love that this book gives action items at the end of each chapter. 
Book recommendation #4: Girl, Wash your Face by Rachel Hollis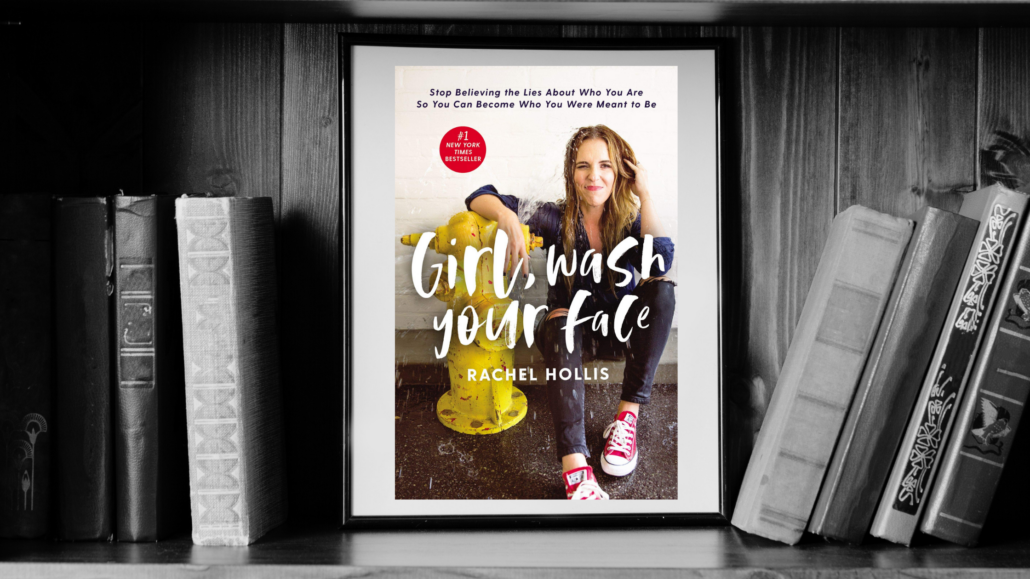 Book description:
Do you ever suspect that everyone else has life figured out and you don't have a clue? If so, Rachel Hollis has something to tell you: that's a lie.
If you have ever said any of these things to yourself . . .
Something else will make me happy.
I will never get past this.
I am defined by my weight.
I should be further along by now.
. . . then you could benefit from the unflinching faith and rock-hard tenacity Rachel Hollis has in store for you.
The description says it all, really. This book is packed with real talk and strategies to help you get past this negative self-talk. I know several people who have read this book and loved it. 
Book recommendation #5: In Case Nobody Told You by Emily Maroutian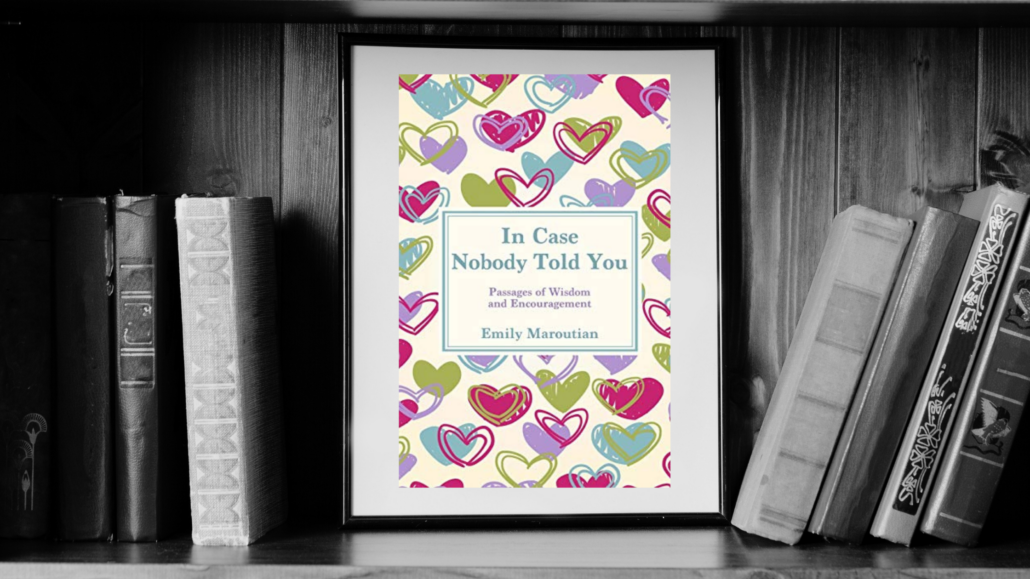 Book description: This book contains passages of encouragement, wisdom, and reassurance. It was written to bring the reader hope, confidence, and clarity. Be you. Be free. Thrive. 
Okay, so I'm about to get real deep here. I bought this book during a time of crisis in my life. As a victim of domestic violence, I needed the things this book promised: encouragement, wisdom, and reassurance. I am happy to report that the book kept its promise; I was so moved by it that I bought multiple copies of the book for those people who helped me during this hard time in my life. 
If you're going through something, I encourage you to read it.   
Final thoughts
I hope you find these books helpful! Let me know what you think of them, if you decide to read any of them. Also, I'm trying to read more self-improvement books, so if you have any recommendations please send them my way! Email Tonya@LikeItMarketing.com or let's chat here.
As always, thanks for reading my blog, y'all! 💙
https://likeitmarketing.com/wp-content/uploads/2021/12/book-recs-Blog-featured-images.png
470
472
Tonya Parham
https://likeitmarketing.com/wp-content/uploads/2021/03/LikeIt-Marketing-Logo-Bubble-Color-300x238.png
Tonya Parham
2022-01-19 09:00:54
2021-12-29 11:39:08
Self-help books for business owners